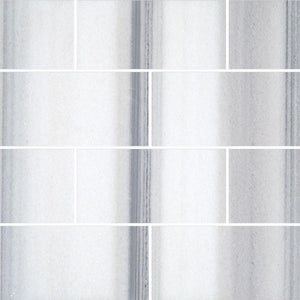 All Marble Tiles
Equator Marmara Marble Polished 3x6 Subway Tile $13.99/SF
MINIMUM ORDER OF 75SF REQUIRED FOR THIS PRODUCT. SEE DESCRIPTION FOR DETAILS.
Regular price
$83.94
$0.00
Unit price
per
Material: Equator
Color: Light Grey & White
Size: 3"x6"
Coverage: 6 SF
Sold By Box
Finish: Polished
Recommended Installation: Floor, Wall, Accent, Backsplash, Shower
75 SF minimum material required to ship with this item
Creating that perfect desirable ambience in your house means using the best tiles you can get from the market. Equator Marble collection is what you are looking for to create a clean contemporary scene in your bathroom, kitchen and the livingroom. There are several great ways you can play around with Equator Marbletiles to turn your home into a lavish one. In the living room, try laying the entire floor with equator marble tiling then invest in pristine looking vases to compliment the amazing white grey wall.
Some colorful paintings will also create a beautiful environment to read, watchTV or have a chat with friends and family. For your kitchen, having equator marble means you have a modern looking kitchen,which at times you may tweak it up with a classy touch. If you get your silverpots and pans hanging by the marble walls it not only creates convenience for cooking but it also looks amazing to you every time you walk in. Your bathroom could need an equator marble make over to make the faucets look pristine and sparkly and the walls glitter whenever they splash with water. If possible work with different designs of the white grey hue from the Equator Marble Collection.
Samples are a smaller part of the original tile. As marble is a natural stone there is variation in color and veining between products. Due to different lighting from your computer screen the image shown may vary slightly in color. It is recommeded to order a sample first. 

75SF Minimum required on this product. The 75SF can be made up of a combination of products from our website. Ordering less than 75SF of this product without the 75SF of other or same material will be cancelled and refunded to protect the customer from receiving damaged material in freight.  
Tile Calculator
I know the sq. ft. area I want to tile. Calculate the number of tiles I need to order:

I know the size of the area I want to tile. Calculate the number of tiles I need to order:
You need units. We recommend that you order units (10% extra) to cover cuts and future repairs.
---